Why choose Sona?

Travelling outside of Canada? Make sure your electronics are voltage and plug compatible with your destination country by visiting our World Electric Guide.

Our product catalog is regularly updated and all items are available for display in our showroom. Visit our new location at 5707 Steeles Avenue West or Contact Us for more information.
What people think of Sona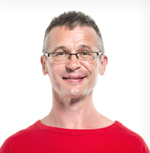 From new appliances, power tools, and even unlocked cell phones, Sona had everything I needed. Best of all, I didn't pay any tax because I was shipping overseas. Best selection and best price means I'll be coming back to Sona.
David Brown
Shopper

I saved at least 5 hours by shopping at Sona. Mike helped me every step of the way, and arranged free delivery to my shipper. I didn't have to worry about moving anything in and out of my car, and it gave me peace of mind knowing everything was taken care of.
Elizabeth Kwale
Shopper

I saved $200 on shipping alone. Vinny handled all the arrangements to make sure my TV was taken care of, and as a result it arrived 10 days faster. Now I can spend more time with my family and not worry about shipping. It felt fantastic saving all that time and money.
Imani Jones
Shopper